AMERICAN VETERAN is a feature length documentary telling the story of Army Sergeant Nick Mendes, who was paralyzed from the neck down by a massive improvised explosive device in Afghanistan in 2011, when he was 21.
AMERICAN VETERAN follows Nick through the five year period after his injury — from the V.A. hospital bed where he spent 7 months recovering and learning to eat and even breathe on his own again, to the fully accessible home where he now lives with his new wife Wendy, a medical caregiver he met in the hospital. Presented in an unflinching, close-up style, the film brings us into Nick's world as he studies for a real estate license and learns to do everything from posting on Facebook and playing video games to casting a fishing reel with his mouth. We're with Nick as he endures an awkward Veterans Day parade and as he reunites with the soldier who pulled him from the truck just after it blew up.  We also trace the unlikely love story of Nick and Wendy as they develop a deep emotional and physical connection neither could have imagined. The film weaves together Nick's past and present to show a nuanced portrait of a quadriplegic soldier's sometimes harrowing, sometimes romantic and often surprisingly funny life.
THE STARS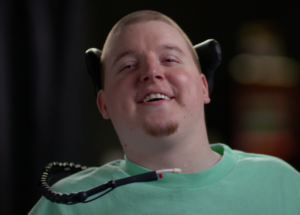 NICK MENDES
Retired Army sergeant paralyzed from the neck down by an I.E.D. in Afghanistan.
"They say 'Oh, you're a hero for fighting for our freedom.' I joined the army to get out of Missouri. I wasn't trying to be a hero in any sense."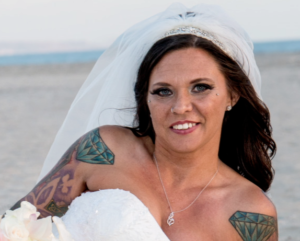 WENDY MENDES
Nick's caregiver– and wife
"There was a lot of struggling for me, going into the relationship. But, the heart wants what it wants."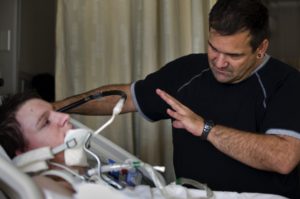 DAVID MENDES
Nick's dad. Quit his job to take care of Nick in the hospital.
"Yes, it was overwhelming but you never think 'I'm gonna leave,' you just think, 'what do I gotta do next?'"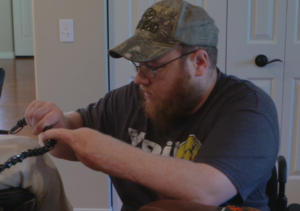 JON SCHUMACHER
Nick's friend, a retired Marine, triple amputee and go-to wheelchair repairman.
"It's very important to support each other and have each other's back, just like in Iraq and Afghanistan."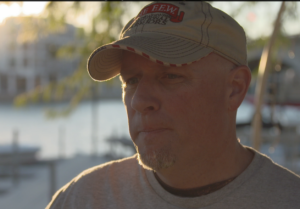 CHRIS WOLFENBARGER
Co-founder of The Foundation for Exceptional Warriors (The FEW), which takes veterans on hunting and fishing trips.
"Once I get a warrior on my radar, I'm maniacal. That's why the FEW exists; I'm going to help the veteran."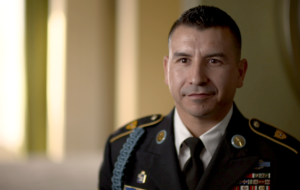 AARON BAEZA
Nick's platoon sergeant, who pulled him out of the vehicle after the I.E.D. explosion.
"I remember Mendes one way and now he's another way. I'm glad he's alive, that's for sure."
© 907 Parallax Theme All Rights Reserved 2016
THE FILMMAKERS
Director/Producer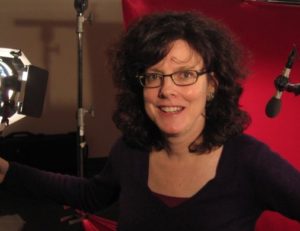 Julie Cohen
Julie Cohen, the founder of BetterThanFiction Productions, has directed, produced and written 10 documentaries, most recently The Sturgeon Queens – an official selection at the 2015 Berlin International Film Festival, the Jerusalem Jewish Film Festival, and more than 60 others and winner of 10 Audience Choice Awards; and I Live to Sing – Opening Night film at the 2014 American Documentary Film Festival and winner of the New York Emmy Award for Best Arts Program, one of three New York Emmys Julie has won since 2012.
Before starting her own production company, Julie was a staff producer at Dateline NBC for nine years, where she won the Individual Achievement Award for Best News Producer from American Women in Radio and Television and a DuPont-Columbia Award and was nominated for four national Emmys. She graduated from Colgate University and holds master's degrees from Yale Law School and from the Columbia University Graduate School of Journalism, where she is now an adjunct professor.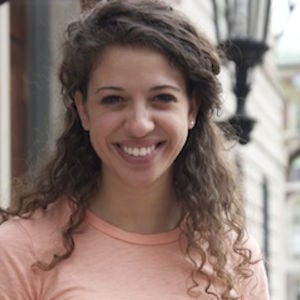 Editor and Field Producer
Nadine Natour
Nadine Natour is editor and field producer at BetterThanFiction Productions.  She produces, shoots, edits and create graphics effects for a wide variety of projects, including documentary features, newsmagazine pieces and book trailers. Nadine has edited and helped produce web features for The New York Times and investigative pieces for Dateline NBC. She is a 2012 graduate of the Columbia Journalism School and a 2012 – 2013 News Associate at NBC.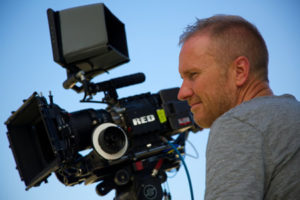 Director of Photography

Alex Mitchell
Alex has been one of the Phoenix area's most accomplished DPs for 20 years, working in news, documentaries, commercials and corporate videos. Since starting his own company, Image Equity, in 2003, he's been the principal photographer on projects for film and broadcast clients including PBS, ABC, NFL Films and National Geographic. Alex is a cum laude graduate of Arizona State University.
© 907 Parallax Theme All Rights Reserved 2016
SCREENINGS
March 4 –New York, NY – Manhattan JCC, ReelAbilities Film Festival
March 5 – New York, NY – Intrepid Sea, Air & Space Museum, ReelAbilities Film Festival
Additional ReelAbilities screenings around the country
April 3 – Palm Springs, CA – American Documentary Film Festival
April 6 – Kansas City, MO – Kansas City Film Fest
April 18 – West Point, NY – West Point Military Academy
Week of April 21 – Riverside, CA – Riverside International Film Festival
April 22 – Syracuse, NY – Syracuse International Film Festival 
April 29 – Montclair, NJ – Montclair Film Festival
May 15 – New York, NY – The Intrepid FREE
May 26 – Washington, DC – GI Film Festival 
Aug 13 – Providence, Rhode Island – Rhode Island Film Festival 
Sept. 11 – Stony Brook, NY – Port Jefferson Documentary Series
Sept. 28 – Las Vegas, NV – Elizabeth Dole's Hidden Heroes Campaign
Oct. 7 – Chagrin Falls, OH – Chagrin Film Festival
Oct. 16 and 17 – Indianapolis, IN- Heartland Film Festival
Oct. 21 – San Diego, CA – GI Film Festival San Diego
Oct. 28 – Washington, DC area – Washington West Film Festival
Nov. 10 – New York, NY – Columbia University Film Fridays
Nov. 11 VETERANS DAY- Charlottesville, VA – Virginia Film Festival
Nov. 17 – New York, NY – Manhattan V.A. Special Screening
Keep checking back for upcoming screenings!